Leal's
Yep. We've been crafting our recipes in what some would say is the most secluded region of Texas for over 60 years. You get to be good when no one bothers you. But we've been told we need to share.
Leal's has been serving the finest Mexican foods since 1957. With no preservatives and only the finest natural ingredients, our products can be found @ Central Market, United Market Street, Kuby's, Lowe's and select Walmart & Sam's locations
REAL® Dairy Products
Cheese/Cheese Products
Leal's Queso Blanco
Product Brand: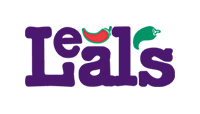 Looking to get listed in our
REAL® Guide? Apply to use the
REAL® Seal here.
Get Certified