Red Apple Cheese
Our cheeses are 100% all natural and promote a healthy way of life. Our smoked cheeses are slowly & meticulously, naturally cold-smoked for six hours using a special aged Apple pulp and hardwood to achieve our unique flavor profile. We also produce 100% vegetarian kosher cheeses under strict Quality and Food Safety Assurance guidelines.

REAL® Dairy Products
Cheese/Cheese Products
Apple Smoked Gouda Cheese
Product Brand: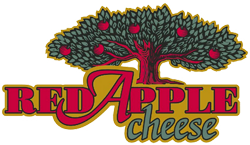 Looking to get listed in our
REAL® Guide? Apply to use the
REAL® Seal here.
Get Certified