Speedway
Headquartered in Enon, Ohio, Speedway LLC is the nation's second largest company - owned and operated - convenience store chain with approximately 2,770 stores located in 21 states. Speedway's vision is to be the customers' first choice for value and convenience and has been helping people move through their day since paved roads. Okay, maybe not that long. But our lineage can be traced back 1938. For over 75 years, we've been perfecting our commitment to Speedy service and helping folks get where they need to go faster. We may be a stop for you but we're never standing still.

Life's journeys are all about maintaining the momentum needed to get the job done. Fuel for the road. Fuel for yourself. Speedway has something for just about everyone.
REAL® Dairy Products
Beverages
Speedway Premium-Espresso Infused Coffee Drink-Caramel
Speedway Premium-Espresso Infused Coffee Drink-Mocha
Speedway Premium-Espresso Infused Coffee Drink-Vanilla
Speedway Premium-Iced Frappe-Caramel
Speedway Premium-Iced Frappe-Mocha
Speedway Premium-Iced Frappe-Vanilla
Product Brand: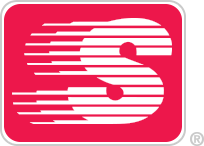 Looking to get listed in our
REAL® Guide? Apply to use the
REAL® Seal here.
Get Certified