REAL® Dairy vs. Imitators
REAL® Dairy Makes All The Difference
When it comes to the competition, REAL® dairy outshines imitation products across the board. Take a closer look below to see the REAL® dairy difference.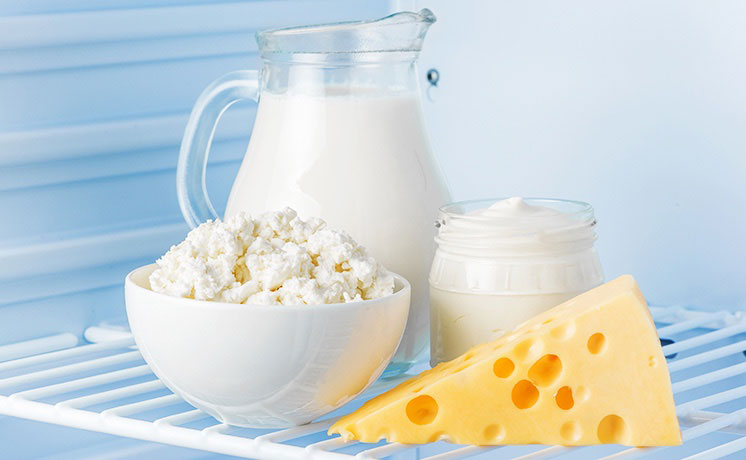 Superior Nutrition
REAL® dairy is packed with nutrients that every person needs. Dairy alternatives often rely on calcium fortifications and other synthetic nutrients just to come close to milk's unique package of protein, vitamins and essential minerals, like phosphorus. And most of the time, these imitation products still fall short.
Here's how REAL® milk nutrition facts compare to those of imitator beverages.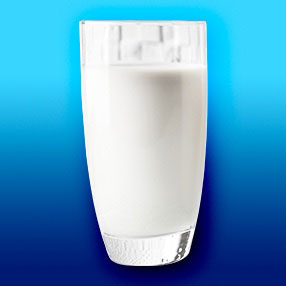 REAL® Milk
8g Protein

30% DV Calcium

32% DV Vitamin D

23% DV Phosphorus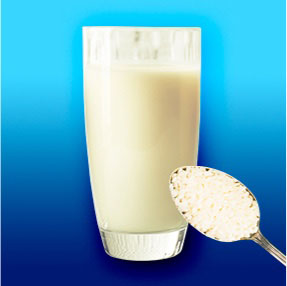 Rice Beverage
.5g Protein

26% DV Calcium

21% DV Vitamin D

15% DV Phosphorus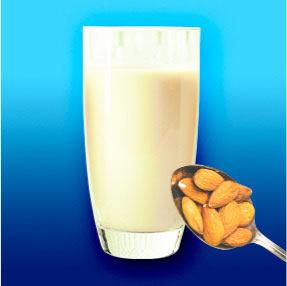 Almond Beverage
1g Protein

30% DV Calcium

25% DV Vitamin D

4% DV Phosphorus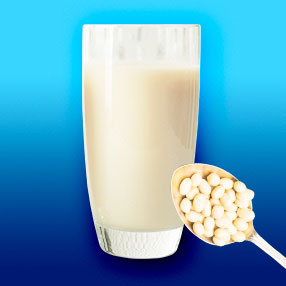 Soy Beverage
6g Protein

26% DV Calcium

29% DV Vitamin D

16% DV Phosphorus
---
Learn more about the
nutritional benefits of REAL® dairy
Learn More
"You want [a plant-based yogurt] to taste good, look and feel like the real thing and be nutritionally equivalent, and they fail in all three [categories]."
— Dr. Neil Renninger, Ph.D., Co-founder of Ripple Foods1
REAL® Ingredients
You might be scared by what you see on imitator ingredient labels. They're full of emulsifiers, gums and other hard-to-pronounce ingredients. REAL® dairy products are all natural, with simple, clean ingredient lists you can feel good about.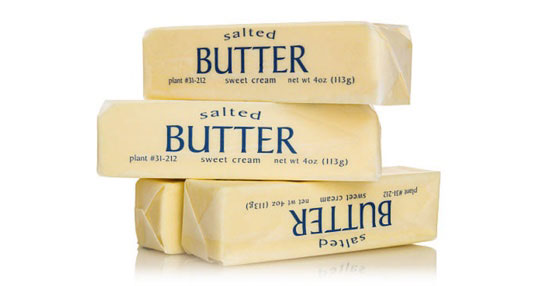 REAL® Salted Butter
Contains:
Sweet Cream, Salt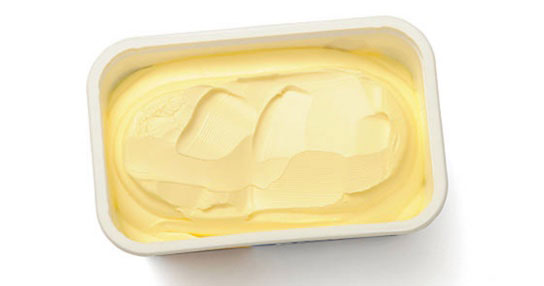 Margarine
Contains:
Soybean Oil, Palm Oil, Water, Buttermilk, Potassium Sorbate, Soy Lecithin, Mono and Diglycerides (emulsifiers), Lactic Acid, Natural and Artificial Flavor, Vitamin A Palmitate, Beta-Carotene
Unbeatable Flavor & Performance
There's no mistaking the results you get from using REAL® dairy products. Whether you're baking with REAL® butter, making a sauce with REAL® cream or creating a cheesy appetizer, REAL® dairy offers deliciously rich flavor and perfect texture that you won't get from imitators.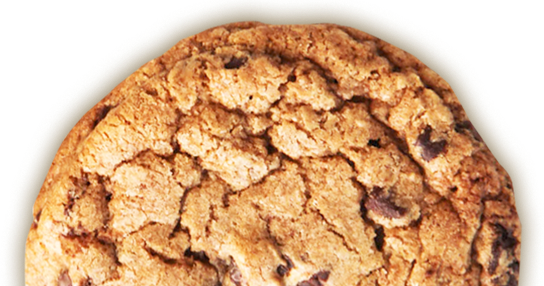 REAL® Unsalted Butter
High fat content (at least 80%) creates tender texture and crisp edges

Imparts irreplaceably rich, buttery flavor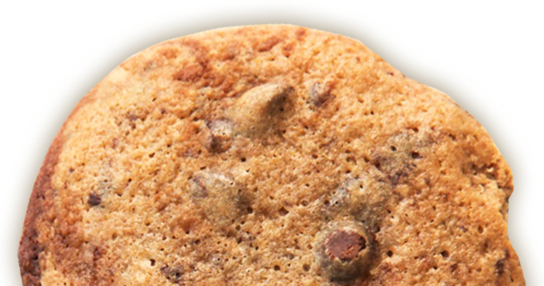 Plant-based spread
Fillers and high water content create tough texture and flat, unappealing shape

Lacks flavor
Trustworthy Appearance
Nothing says "artificial" like the pale, rubbery appearance of many imitation dairy products. You can only trust the rich color of all-natural REAL® milk and other REAL® dairy products.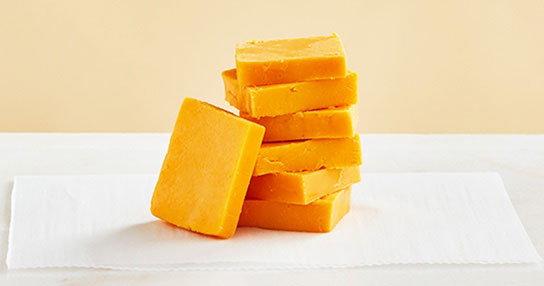 REAL® Cheddar Cheese
Rich, golden yellow color

Crumbly texture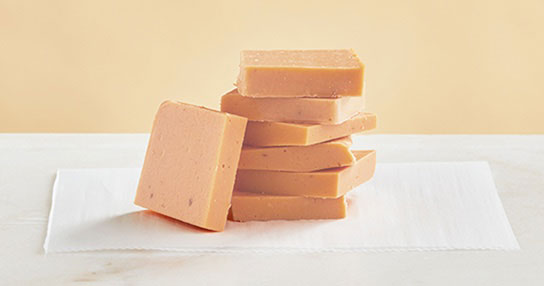 Imitator "Cheddar Cheese"
Pale color

Rubbery texture
"Vegan cheese is just terrible. As scientists, we know why it doesn't work. It doesn't
have the crucial dairy proteins."
— Inja Radman, Ph.D., Molecular Biologist and Founder of New Culture2
Fighting For Better Labels
Dairy imitators increasingly use terms like "milk," "butter" and "cheese" on their labels. This is false and misleading, and can prevent consumers from getting the nutrition they need. This practice also violates legal definitions of dairy products established by the U.S. Food and Drug Administration (FDA).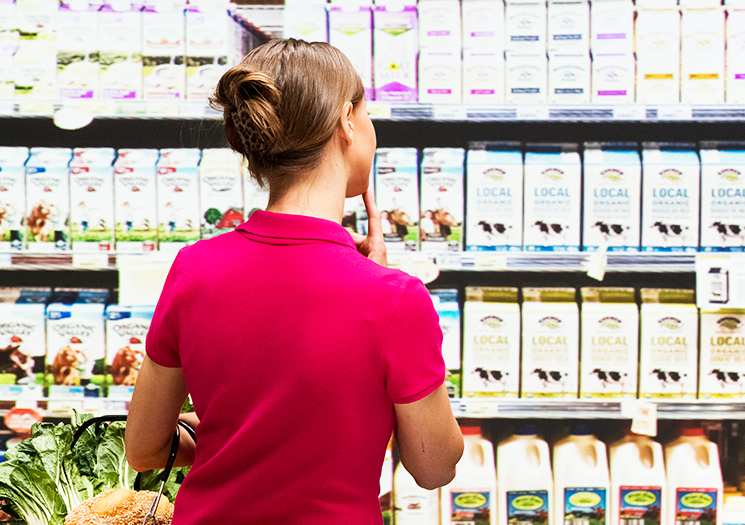 Unfortunately, the FDA doesn't enforce these requirements strongly enough, and the National Milk Producers Federation (NMPF)­­­­ is fighting back. As the organization that manages the REAL® Seal, NMPF backs the DAIRY PRIDE Act to protect the integrity of REAL® dairy products. This measure would prompt the FDA to enforce labeling requirements for dairy products by establishing deadlines and making the agency accountable to Congress.
With enough support, The DAIRY PRIDE Act will put imitation dairy products in their place, and help consumers understand what's REAL®.
---
To learn more about labeling and food standards, visit the NMPF website.
Learn More