Bucky Badger Cheese
The proud owner of the Bucky Badger and Verona Valley brands, L & L Foods is a fourth-generation family owned- and operated wholesale food distributor. Since 1948 the Verona, Wisconsin-based business has made customer service and delivery of the finest products its foremost priorities. Company president Todd Lazarz, grandson of co-founder Bill Lazarz, is dedicated to retaining the L & L Foods traditions of family business and promoting local products. L & L distributes thousands of products throughout southern Wisconsin and to select locations in Illinois and Minnesota and now, via this e-commerce platform, to customers nationwide. 

REAL® Dairy Products
Cheese/Cheese Products
Bucky Badger Cheese Curd-Combo Cheddar Cheese
Bucky Badger Cheese Curd-Garlic & Dill
Bucky Badger Cheese Curd-White Cheddar Cheese
Bucky Badger Cheese Curd-Yellow Cheddar Cheese
Bucky Badger Diamond Marble Cheese
Related Brands
Product Brand: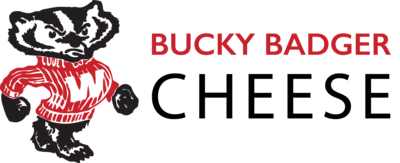 Looking to get listed in our
REAL® Guide? Apply to use the
REAL® Seal here.
Get Certified