Butterface Brands
And we are here to forever change movie theatre popcorn. We are passionate about bringing honesty and integrity to your food.
We keep the nonsense and artificial ingredients out of our products, bringing you only the best of the best — made with nothing but real, clarified butter, perfectly portioned to top off your popcorn.
We love life and we're committed to enjoying all of the wonderful things it has to offer. So here's to treating yourself in a healthy way by fueling your body with only the good stuff.
REAL® Dairy Products
Butter
Butterface Original Popcorn Butter
Product Brand: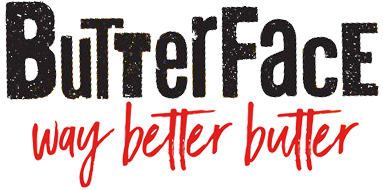 Looking to get listed in our
REAL® Guide? Apply to use the
REAL® Seal here.
Get Certified