Darifair
Darifair. It's dairy unexpected. Chartered as America's first national dairy supplier, we've been on the cutting edge in the dairy industry for over 25 years. Going beyond dairy commodities, we provide restaurants, wholesalers and industry processors creative culinary products and breakthrough dairy solutions. Family owned and operated, our company has grown nationally as a result of our strong relationships with our customers. What does that mean today? Our experienced professionals will partner with you to deliver the highest-quality products to meet your individual needs. Our unique solutions, service and cost savings are proof of our unwavering commitment to customer satisfaction.

REAL® Dairy Products
Cream/Cream Products
Daricream Concentrate
Darifair Daricream
Darifair Whipped Light Cream - Aerosol
Half-and-half
Darifair - Grade A - Ultra Pasteurized - Homogenized - Half & Half
Sour Cream
Darifair Sour Cream
Product Brand: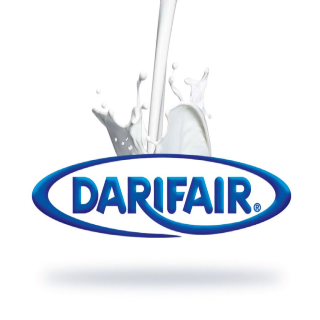 Looking to get listed in our
REAL® Guide? Apply to use the
REAL® Seal here.
Get Certified