Dutch Farms
 Dutch Farms is a family owned company, dating back to 1987. They offer a full line of farm fresh dairy products, including Cottage Cheese and Sour Cream. Their goal is to bring high quality dairy items to homes like their own, at unsurpassed value. Based in Chicago, they have long served independent grocers; these partnerships are the very foundation of their business. What began with six cheese items over thirty years ago has now grown to an expansive dairy case with over three hundred branded Dutch Farms items. Not surprisingly, their core tenets remain unchanged, service, quality, and value.

REAL® Dairy Products
Cottage Cheese
Dutch Farms Cottage Cheese-Small Curd, 1% Milkfat
Dutch Farms Cottage Cheese-Small Curd, 4% Milkfat
Sour Cream
Dutch Farms Naturally Cultured Sour Cream
Dutch Farms Sour Cream-Lite
Related Brands
Product Brand:
Certifying Firm: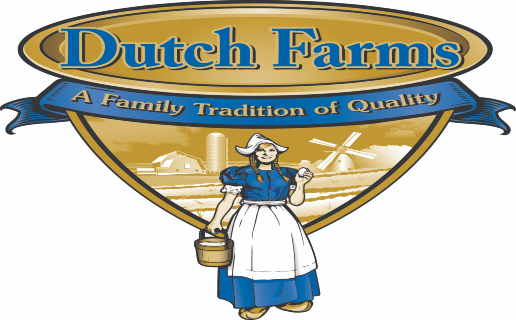 Looking to get listed in our
REAL® Guide? Apply to use the
REAL® Seal here.
Get Certified