Market Basket
We've been proudly serving New England since 1917! Visit us online at www.shopmarketbasket.com.
REAL® Dairy Products
Cheese/Cheese Products
Market Basket Part Skim Mozzarella
Market Basket Ricotta Cheese - Part Skim
Market Basket Ricotta Cheese - Whole Milk
Market Basket String Cheese
Market Basket Whole Milk Mozzarella
Dry Milk
Market Basket Instant Nonfat Dry Milk fortified with Vitamins A & D
Product Brand: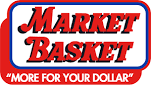 Looking to get listed in our
REAL® Guide? Apply to use the
REAL® Seal here.
Get Certified