Moon Cheese™
Moon Cheese delivers on the nutritional needs of today's health-mind consumer looking for a natural, nutritious real cheese snack.  Our process makes highly flavorful, crunchy cheese balls that require no refrigeration yet offers strong nutritionals – high protein, low carbs, low sugar and keto friendly.  Many of our flavors are also gluten-free.  Moon Cheese comes in a variety of real cheese flavors and Moon Cheese Blitz Mix is a combination of real cheese balls, high quality nuts and delicious flavors.
Healthy Snack 2020:  https://www.health.com/nutrition/groceries/snack-awards

REAL® Dairy Products
Snacks
Coming soon: Moon Cheese Cheddar Bacon Me Crazy
Coming soon: Moon Cheese Garlickin' Parmesan
Coming soon: Moon Cheese White Chedda Black Peppa
Moon Cheese - Cheddar Believe It
Moon Cheese - Yum Inferno
Moon Cheese Get Pepper Jacked
Moon Cheese Oh My Gouda
Moon Cheese Protein Blitz-Crazy Cheesy
Moon Cheese Protein Blitz-Sweet Heat
Moon Cheese Protein Blitz-Zesty Ranch
Related Brands
Product Brand: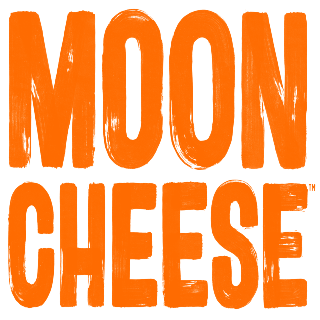 Certifying Firm:
Looking to get listed in our
REAL® Guide? Apply to use the
REAL® Seal here.
Get Certified