Stouffer's
Since the 1920s, STOUFFER'S® has been synonymous with timeless flavors and satisfying recipes, freshly made from the kitchen. Beginning with Mahala and Abraham Stouffer opening a small dairy stand in Cleveland, OH, and progressing through their expansion into lunch service, restaurants, hotels and frozen entrées, the Stouffer family started a tradition of sharing delicious food that has guided us for almost 100 years. Today, our world-class chefs and culinary experts are committed to creating dishes with the same quality ingredients you find at home. STOUFFER'S® delivers craveable meals from creamy, cheesy Macaroni and Cheese and crowd-pleasing Lasagna with Meat & Sauce, to zesty Chicken Enchiladas and indulgent Chicken Bacon Ranch Pasta. Explore STOUFFER'S® dishes and bring comfort and satisfaction to your table.

REAL® Dairy Products
Pizzas
Stouffer's French Bread Pizza-Deluxe
Stouffer's French Bread Pizza-Extra Cheese
Stouffer's French Bread Pizza-Pepperoni
Stouffer's French Bread Pizza-Three Meat
Product Brand: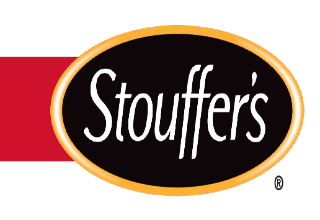 Looking to get listed in our
REAL® Guide? Apply to use the
REAL® Seal here.
Get Certified